The Ray Harryhausen Podcast- Episode 19: 'The 7th Voyage Of Sinbad' 60th Anniversary Special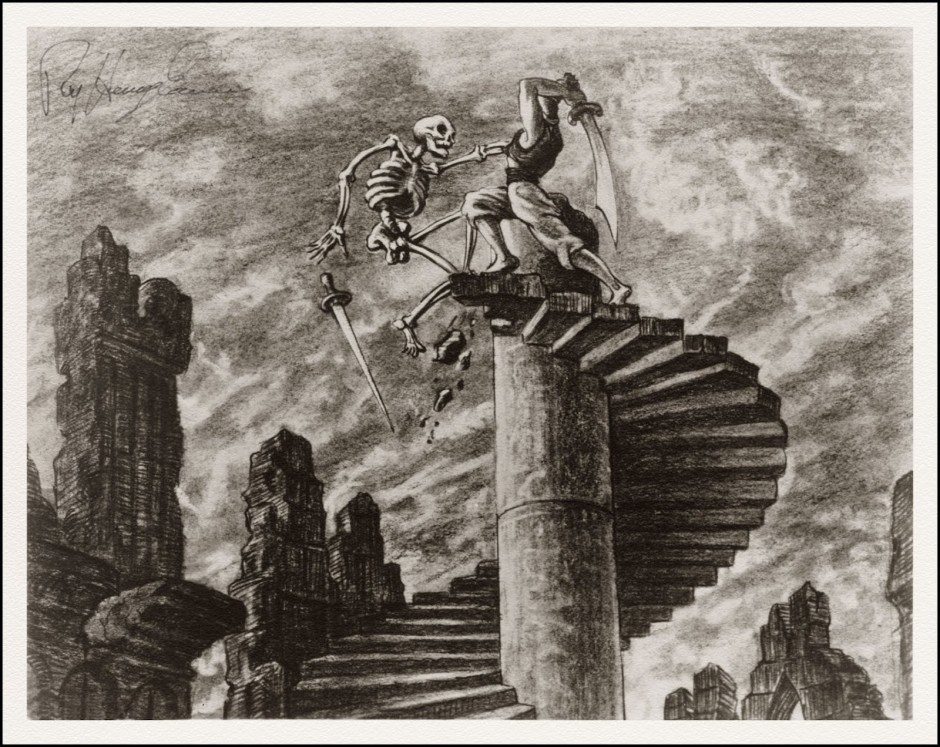 Celebrate 60 years of 'The 7th Voyage of Sinbad'!
Join us as we mark the anniversary of one of the most influential and beloved fantasy films of all time. 'The 7th Voyage of Sinbad' changed the face of special effects in cinema, and inspired a generation of directors, actors and artists.
Trustee John Walsh​ and Collections Manager Connor Heaney​ discuss the background and legacy of this incredible film, interspersed with the thoughts of Ray Harryhausen himself. We explore the move from black and white to colour, and the challenges this presented to Ray. Join our discussion of the film's iconic creatures and cast, alongside the surviving models which remain in the Foundation's collection to this day.
Get it through all podcast subscription services, including:
iTunes​: https://itunes.apple.com/gb/podcast/the-ray-harryhausen-podcast/id1076346591?mt=2
SoundCloud​: https://soundcloud.com/rayharryhausenfoundation/episode-19-the-7th-voyage-of-sinbad-60th-anniversary-special
Stitcher​: https://www.stitcher.com/podcast/the-ray-harryhausen-podcast-2/the-ray-harryhausen-podcast
'From the land beyond beyond'- enjoy our '7th Voyage' podcast!
#Harryhausen100
Categories:
Uncategorized