'Recapturing Mighty Joe Young' at Aberystwyth University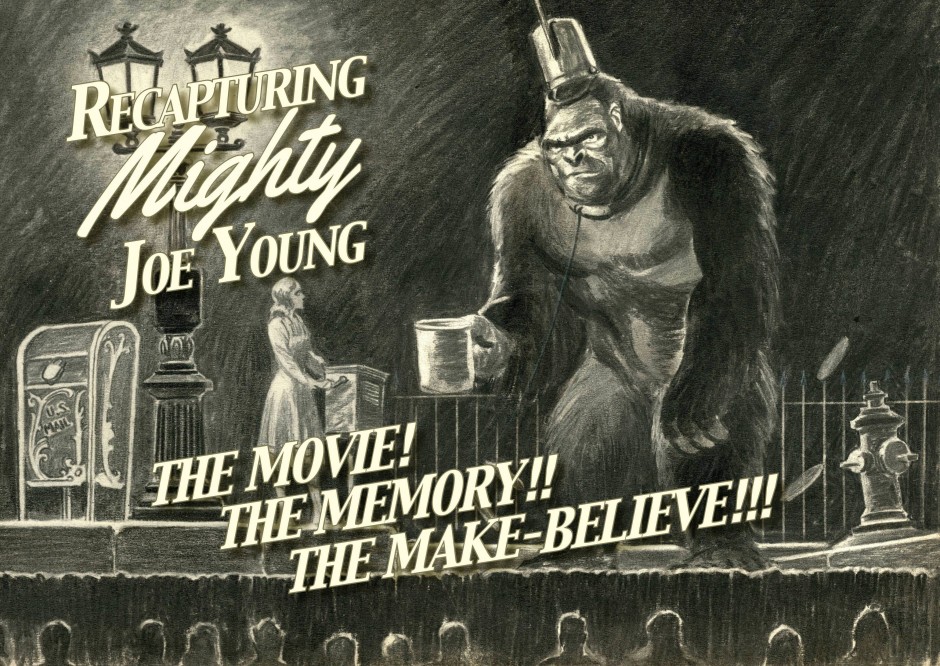 From November 2017, Aberystwyth University will host a celebration of Mighty Joe Young, following the discovery of a unique treasure from the film's production. As Ray Harryhausen's first major film project, this 1949 classic saw him animate under the supervision of idol and mentor, Willis O'Brien.
To mark the discovery of an incredible post-production scrapbook from the 1949 film within their archive, the University will host an exhibition of material from this extraordinary album, curated by Dr Harry Heuser. Featuring storyboards, watercolour paintings and production skills, the album is also autographed by the film's entire cast and crew, including Ray Harryhausen, Terry Moore and Willis O'Brien.
November 22nd will see a presentation from the Ray and Diana Harryhausen Foundation's collections manager, Connor Heaney, which will delve into the film's history, and explore other 'Lost Treasures' from Ray's own archive. A screening of Mighty Joe Young will follow.
The exhibit is due to run from 20th November 2017 to 2nd February 2018. For more information, see: https://www.aber.ac.uk/en/art/gallery-museum/exhibitions/forthcomingexhibitions/
Categories:
Announcements