Ray Harryhausen: The Lost Movies at San Diego Comic-Con 2019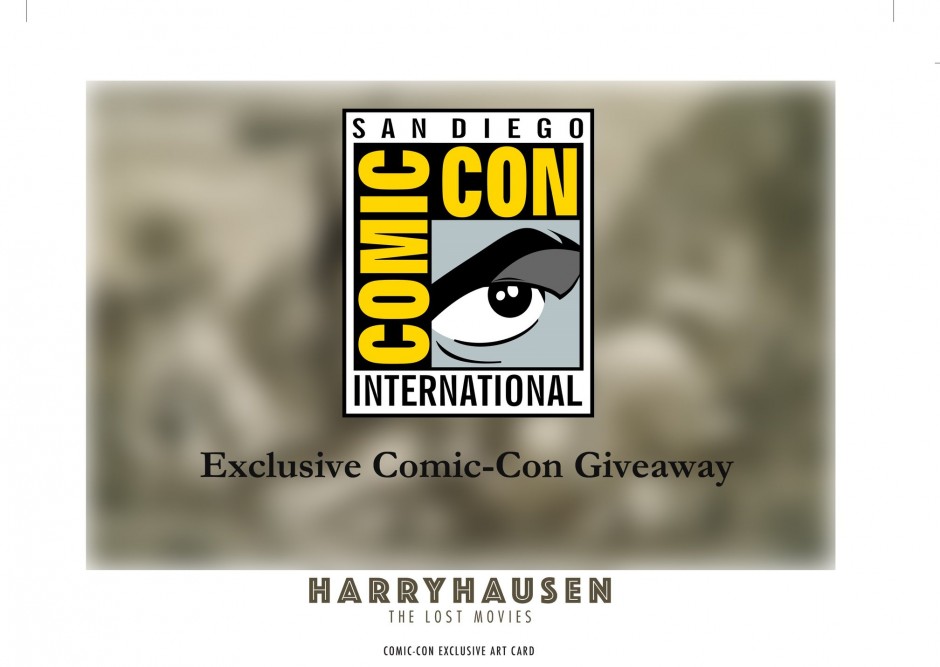 We are delighted to announce details of our panel at this year's San Diego Comic-Con International. Our 'Harryhausen: The Lost Movies' presentation will take place on Friday the 19th of July, 6:30-7:30pm, Room 26AB.
'For the first time, the secrets have been unearthed for Ray's unmade films: Missing scenes from the films you love. Stunning artworks, models, and test footage all revealing new worlds, epic lands, and fearsome creatures that until now had thought to have been lost for all time. Filmmaker John Walsh and collections manager Connor Heaney reveal the missing treasures.'
Comic-Con attendees also have the chance of receiving a free, limited edition A5 art card, containing imagery from upcoming Titan Books publication 'Harryhausen: The Lost Movies'.
Author and Foundation trustee John Walsh will be signing copies of this exclusive giveaway item at the convention's autograph area AA05 between 5-6pm on Friday the 19th of July, shortly before our panel.
For more information see: https://comiccon2019.sched.com/event/RqIh/ray-harryhausen-the-lost-movies
Categories: Announcements, Events