' Ray Harryhausen- Mythical Menagerie' at the Science Museum Oklahoma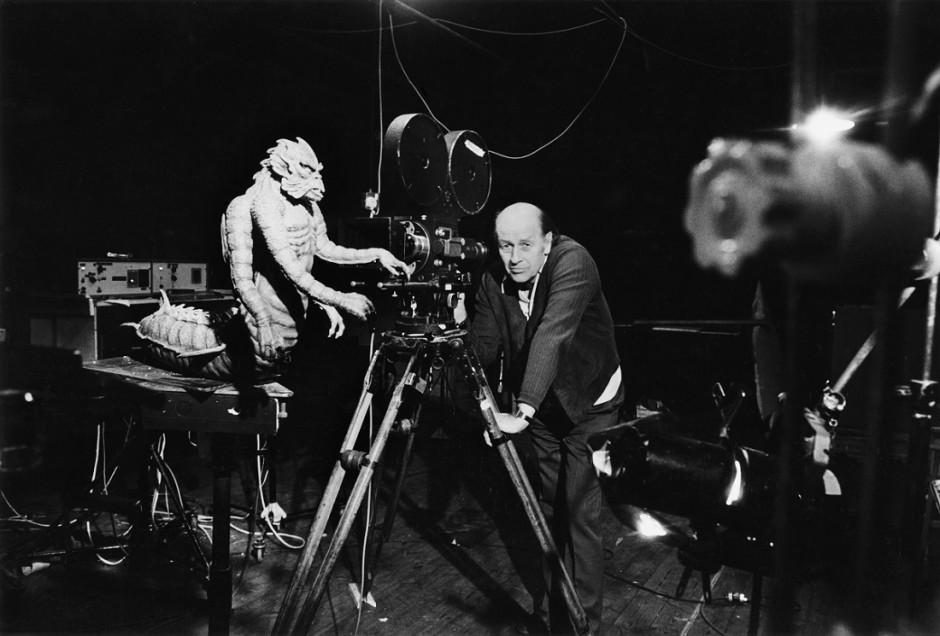 Exciting news for all Harryhausen fans in the USA, as an exhibition of some of Ray's most beloved models and artworks opens at the Science Museum Oklahoma.
"Ray Harryhausen – Mythical Menagerie" is a comprehensive exhibition of close to 150 of the original models, prototypes, bronzes, sketches and storyboards from the Harryhausen collection, containing material from:
'The 7th Voyage of Sinbad'
'Jason and the Argonauts'
'The Golden Voyage of Sinbad'
'Sinbad and the Eye of the Tiger'
and 'Clash of the Titans'
This will be the first exhibition of Ray's work in the USA for many years, and will provide a unique insight into his fantasy films. The exhibition runs from July 29 to Dec. 3, 2017, and is included with general admission to the museum. For more information see: https://sciencemuseumok.org/smart-space/ray-harryhausen
Speaking about the exhibition in Oklahoma, Foundation trustee John Walsh has said "The collection held at The Ray and Diana Harryhausen Foundation is not just artifacts of historical and cinematic importance, but is also a window into the science of photo chemical film making. In recent years, we have witnessed resurgence in both stop-motion animation and the use of film. Studios have recognized both the financial savings of returning to this technique and healthy box office receipts proving audiences will to come to what had been a widely-ignored art form."
For a taster of the kind of material that will be on show at the Museum, check out our 40th anniversary podcast celebration of 'Sinbad and the Eye of the Tiger'!
Categories:
Announcements