Pre-order Ray Harryhausen: Titan of Cinema limited edition book signed by Vanessa Harryhausen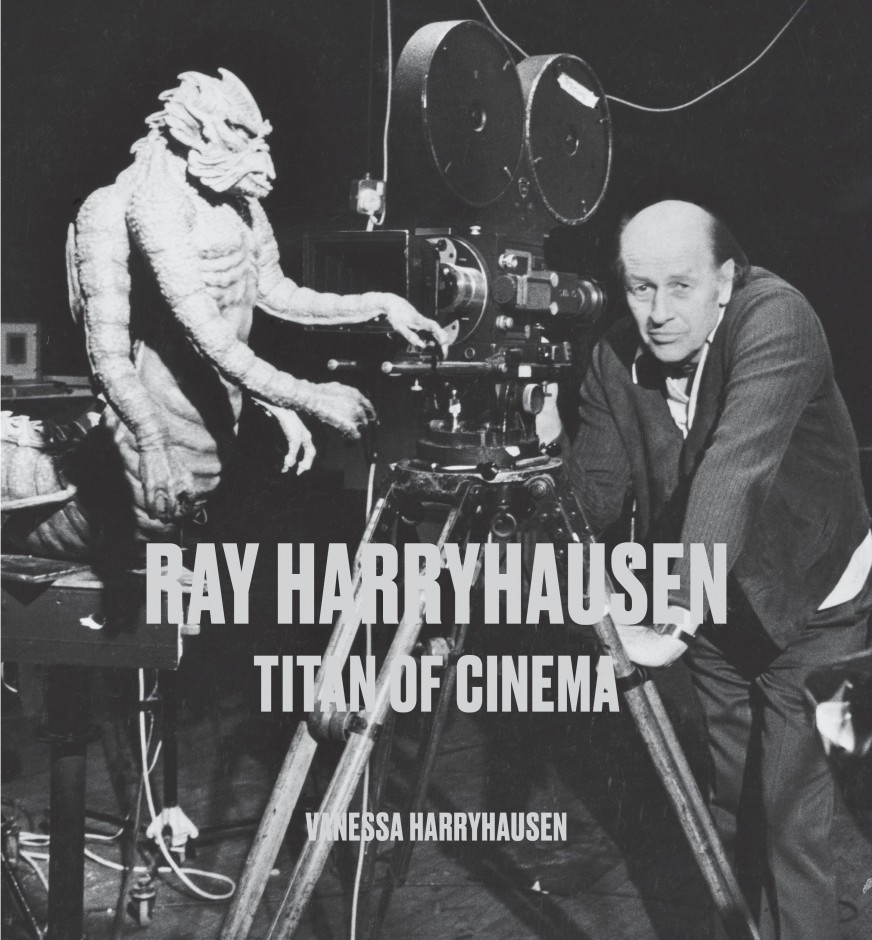 Limited edition book signed by author Vanessa Harryhausen which accompanies the greatly anticipated Ray Harryhausen exhibition, on show at the Scottish National Gallery of Modern Art.
https://www.nationalgalleries.org/shop/books/exhibition-books/pre-order-ray-harryhausen-titan-cinema-limited-edition-book-signed-author
200 copies of this new collector's edition book will contain a special book plate signed by Ray Harryhausen's daughter Vanessa. Any pre-orders are expected to be dispatched shortly after the opening of the exhibition, Saturday 24 October.​
A landmark exhibition book that examines 100 objects selected from an incredible archive by the animator Ray Harryhausen's daughter. The book is packed with Vanessa's personal stories that have never previously been heard or published from a life watching her father make world-famous films that changed the course of cinema.
Special effects superstar Ray Harryhausen elevated his stop-motion animation to an art during the 1950s to 1980s. An army of fighting skeletons in Jason and the Argonauts; a giant octopus wrapping its tentacles around the Golden Gate Bridge in It Came from Beneath the Sea; snakes writhing atop the Medusa's head in Clash of the Titans – some of cinema's most iconic creatures and images sprang from Ray Harryhausen's imagination and skill.
He inspired a generation of filmmakers, from Peter Jackson to George Lucas, and his legendary influence on blockbuster cinema continues.
With material drawn from his incredible archive, his daughter, Vanessa, selects 100 creatures, mementoes and objects that mean the most to her. The book unveils, for the first time, many newly restored works, accompanied by Vanessa's previously unpublished stories of life with Ray on set and at home. There are also fascinating contributions, telling of working with Ray and his innovative techniques, from many of those who were inspired by him. John Landis, Rick Baker, Caroline Munro, Merlin Crossingham and many others share their own memories in this very personal chronicle of the life of a true titan of cinema.
Categories:
Announcements