Exhibition opening rescheduled-'Dinosaurs, Harryhausen and Me'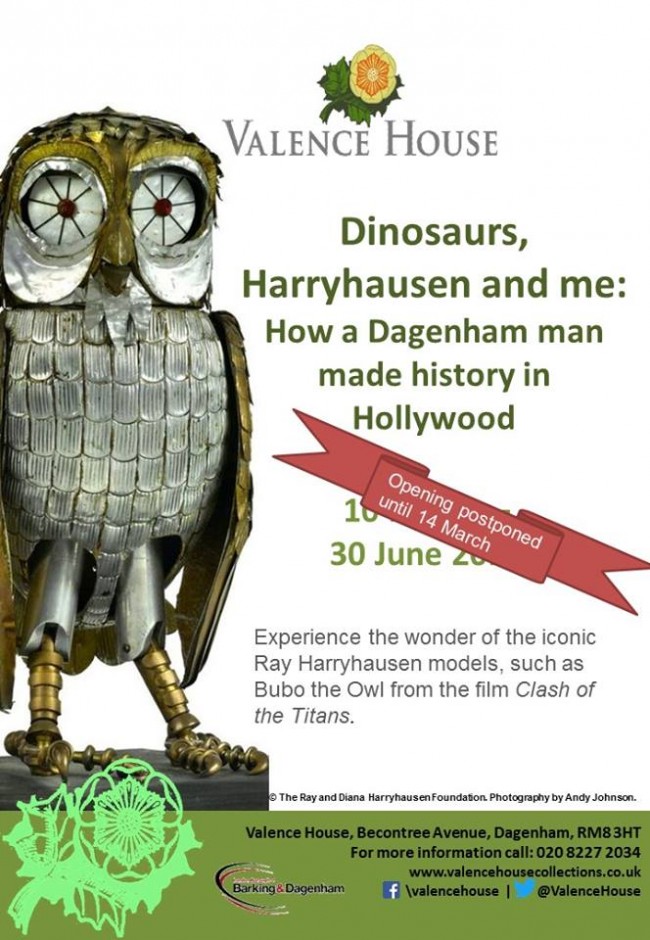 ANNOUNCEMENT- DELAY OF EXHIBITION OPENING:
Unfortunately, the severe weather conditions over the past week have forced a rescheduling of our exhibition at the Valence House Museum. The exhibit will now open on Wednesday the 14th of March.
'Dinosaurs, Harryhausen and Me' will see a celebration of the work of our official conservator, Alan Friswell.
Hosted at the Valence House Museum in Dagenham, London, this unique exhibition will showcase some of the most famous models that Alan has restored for the Foundation, including models from 'Jason and the Argonauts', 'Clash of the Titans' and 'The Valley of Gwangi'.
Also on display will be Ray's original artwork for many of the pieces on display, alongside models created by Alan for other films and projects throughout his career.
Opening on March 14th, this display will run until June 30th. Find out more at:
http://valencehousecollections.co.uk/events/exhibition-dinosaurs-harryhausen-and-me/
Categories:
Uncategorized