Animated Women UK- An evening with the Ray and Diana Harryhausen Foundation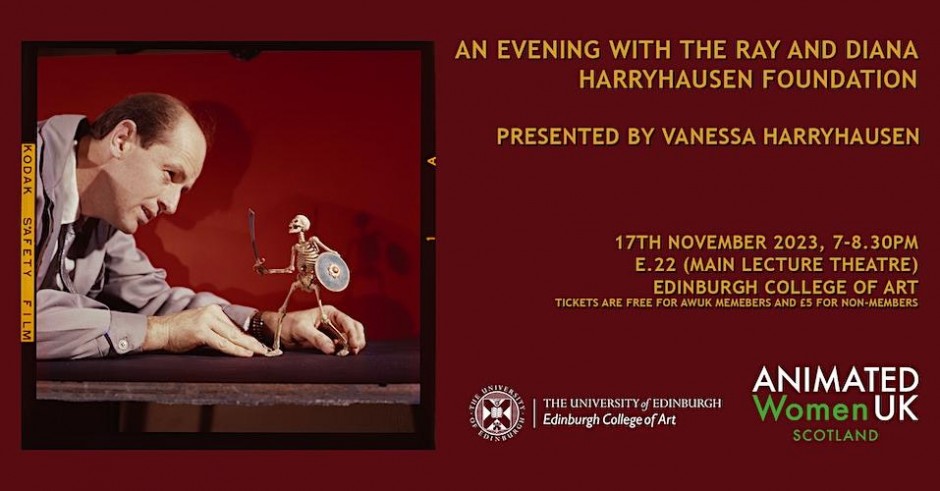 We are delighted to announce a guest lecture with Animated Women in Edinburgh next Friday November 17th.
https://www.eventbrite.co.uk/e/an-evening-with-the-ray-and-diana-harryhausen-foundation-tickets-749825657727?
"Animated Women UK Scotland are proud to be hosting An Evening with the Ray and Diana Harryhausen Foundation on Friday 17th November at Edinburgh College of Art. 
We'll deep dive into the work of Stop Motion Animation giant Ray Harryhausen, via a talk given by his daughter Vanessa Harryhausen
Tickets are FREE for AWUKs members and £5 for everyone else. You won't want to miss this one! https://zurl.co/HBd3″
Copies of Vanessa's book 'Ray Harryhausen: Titan of Cinema' will be available for purchase and signature.
Categories:
Announcements